Uganda is a nation blessed with wildlife that differs considerably. Tailor-made Africa safari tours will surely offer you a chance to witness the diverse species of flora & fauna from very close. Join Kagera Safaris Limited and witness the great mountain gorillas, chimpanzees, and diverse species of monkeys in Uganda & Rwanda.
13th May 2023, Uganda
Many historians believe that humankind originated & evolved in East Africa! It isn't surprising that Uganda & Rwanda are countries renowned for being home to rare primates. Half of the remaining Mountain gorillas worldwide can be seen in Uganda only.
Apart from the other East African nations, Uganda has developed into a very popular safari destination for travelers due to its tropical weather and the huge amount of rich, dense forests that have made it an ideal habitat for these species. More than three hundred mammals, twenty of which are primates, both diurnal & nocturnal have been found and can be witnessed on a Ugandan tour offered by any reliable safari firm. An excursion to Uganda will offer you a chance to witness the great mountain gorillas, chimpanzees, golden monkeys and diverse species of monkeys.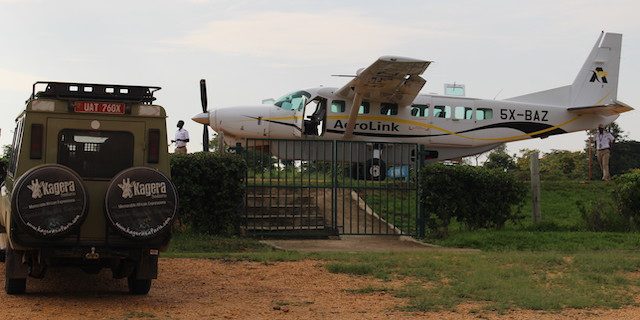 The mountain gorilla is no doubt the most endangered of the primate which occupies Mgahinga National Park and Bwindi Impenetrable National Park in southwestern Uganda. A great number of tourists visit Uganda every year for a lifetime experience with the Mountain Gorillas, the largest compared to other primates.
Chimpanzees (a bit smaller in size than gorillas) share 98 percent of Human DNA and are discovered to be astoundingly brainy with the capability to comprehend and speak sign language. They occupy most of the forests in Western Uganda. You'll have an opportunity to interact with them if you pay for a trip to Kibale National Park, Kyambura gorge in Queen Elizabeth national park, Ngamba Island Chimpanzee Sanctuary and Kaniyo Pabidi forest in Murchison Falls National Park.
Travelers can also witness five types of monkeys in Uganda encompassing the vervet, colobus, Guenon, mangabeys, and patas. Patas monkeys boast a reddish-brown coat, unlike the Guenon's gray coat, and are limited to Northern Uganda in Murchison Falls and Kidepo National Parks.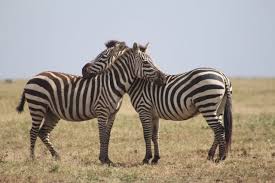 Baboons are the most widely available primates in Africa and can be identified easily due to their size & long size canine teeth. The black & white colobus monkeys can be seen easily in the forest Strata & the river woodlands.
As you see, Uganda is a nation blessed with primates that differ considerably. The Uganda Wildlife Authority and the International Primatological Society have worked mutually to preserve wildlife parks & forest reserves to ensure the existence of these endangered species.
About Kagera Safaris Limited:
Kagera Safaris Limited is a reputed safari operator & Destination management company that offers exclusive African safari tours for local & global travelers. They are formed by local people who know almost all the safari destinations in East Africa that you are unable to find on your own. They are focused on the safari & eco-tourism sector and also offer detailed info on national parks, reserves, safari hot spots, and accommodation.
Contact information
Kagera Safaris Limited
Tel: +256-392-176513
Cel: +256-782-477992
Email: info@kagerasafaris.com