3rd August 2022, Dublin
Your building and its surroundings are valuable assets, and creating a positive first impression for existing and potential customers is crucial. Neglecting the cleanliness of your company's windows, concrete, facades, awnings, columns, and other surfaces can have a detrimental effect. That's where ProClean steps in, offering exceptional commercial power washing services to enhance the appearance of your property. With expertise in cleaning various surfaces such as concrete, precast, EIFS, brick, stucco, aluminum, block, and vinyl, ProClean ensures they can handle any cleaning task with ease. Moreover, their services ensure compliance with all EPA and city regulations. If ProClean doesn't deliver the best results using their safe and effective process, they offer a money-back guarantee. With a track record of satisfying customers, ProClean goes above and beyond by providing additional services alongside their regular commercial pressure washing.
ProClean sets itself apart by utilizing cutting-edge industry technology, making their commercial power washing service in Dublin superior to others. Their modern fleet is equipped with on-site water supply, enabling them to bring up to 1,300-1400 gallons of water to the job. Additionally, their experienced professional pressure cleaning team in Dublin works diligently to achieve the best outcomes for your company. They excel at safely and effectively removing algae and mold, increasing your building's property value and curb appeal. You can trust ProClean to deliver professional cleaning for your facilities, concrete, walkways, and other exterior surfaces, ensuring that your company makes an outstanding impression from the moment visitors step in.
"We understand that you only get one chance to make a first impression, and it holds true for commercial properties! Our dedicated commercial power washing team will clean your building and deliver exceptional results, giving your commercial space a superior shine. We can clean your entire building without using your water supply. With years of specialization in pressure washing and a highly skilled crew, we have the expertise to beautify your property. And we do it at a competitive rate! Whether you require a one-time cleaning or an ongoing maintenance schedule, we guarantee the job will be done right. As a licensed, bonded, and insured company, ProClean prioritizes customer satisfaction. We offer a better overall cleaning service at the best price. All our work is backed by our satisfaction guarantee. If we fail to deliver the promised service, we will make it right. With our skilled personnel and the right tools, we are equipped to handle various commercial pressure cleaning projects. Contact us today for a free quote," says the spokesperson for ProClean.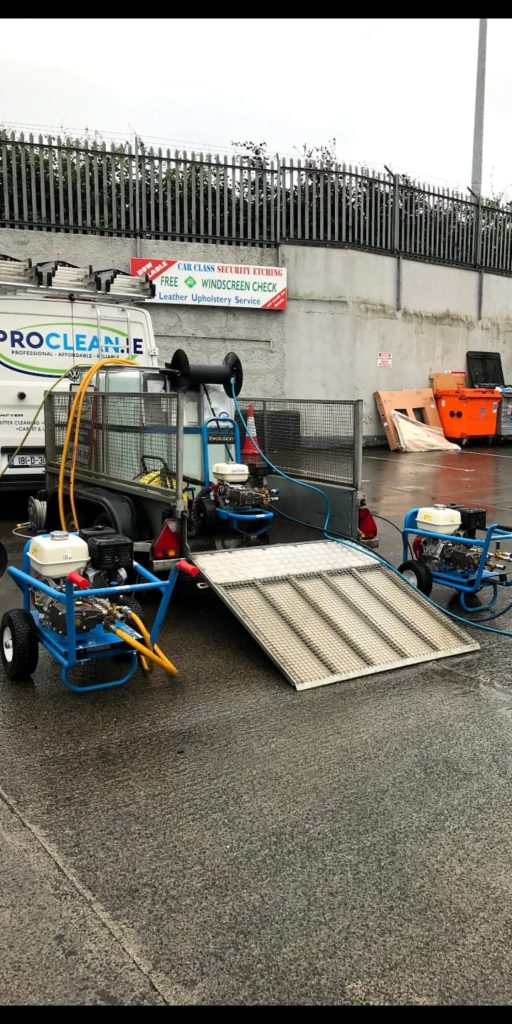 About the company: ProClean is a leading pressure washing and cleaning company based in Dublin. They provide high-quality cleaning and maintenance services tailored to meet the specific needs of their clients. With an experienced professional pressure cleaning team, ProClean ensures a seamless service transition.
Contact information:
ProClean
Call: 01 8249963, 085 1855 855
Email: robert@proclean.ie