21th March 2022, Nassau Bahamas Having a distinctive event photo booth design in your event planning is a terrific idea. It helps event organizers manage things easily while making them stay on top. Thanks to Pic Click Photo Booth Rentals as they provide an exciting & unique photo booth design to activate your events or guests of any size. They bring a variety of photo booth design styles and layouts that suit all requirements and budgets. Now you can produce the most epic event of your career using the photobooth designs offered by Pic Click Photo Booth Rentals. With them the event managers don't need to worry about stationing the photo booth design, and it proves to be a total game-changer. The pictures from their photo booth design say more than a thousand words!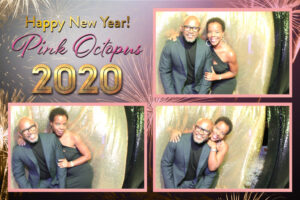 The success of your photo booth activity & actions is based on your photo booth design. But not all photo booths are created equal! For event photo booth activations, it is recommended to go with a professional photo booth rather than a DIY build. Pic Click Photo Booth Rentals follow the best practices to make an innovative, high-tech photo booth station that's revolutionizing the way people take photos together. The photobooth designs at Pic Click Photo Booth Rentals are looking professional, sleek, and boast a high build quality. It has little to no hands-on management required, once it's installed at your event Venue. Pic Click Photo Booth Rentals can do wonders to keep your attendees happy. Their photo booth design makes a positive influence on your guests and makes your event reach many on social media.
Adding a fun photo booth is an ideal way to create an entertaining atmosphere at your wedding or corporate events or birthday. We strive to deliver sophisticated, memorable photo booth experiences to thousands of guests at hundreds of events across the Nassau Bahamas area. We make photo booths easier than ever to activate and manage at events of any size. We currently offer customized photo booth designs for our clients in the Bahamas area! Our professional team and state-of-the-art photo booth designs will transform your event into an experience that your guests remember forever. We provide professional photo booth design & set-ups that are quick and easy to establish at your event. It will save you a lot of time & budget! Props are a must-have for every photo booth during an event. We provide amazing props that you can use for making funny poses and encourage attendees to be creative. We also suggest the best location that draws attention and lures attendees to come across it. We provide photo booth design for weddings, engagement parties, bridal showers, and anniversaries. Birthday events include Bar/Bat Mitzvah, Quinceañera, Sweet 16, and other milestone celebrations. We are happy to bring a creative yet entertaining atmosphere to your event and wish to make them unforgettable! To find out more about making & booking a photo booth visit our instant quote page right away!" Saya spokesperson for Pic Click Photo Booth Rentals.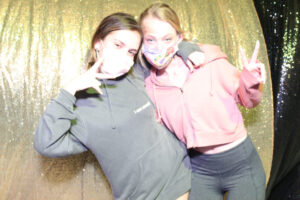 About the company
Pic Click Photo Booth Rentals is a professional event photo booth hire business based in Nassau, Bahamas, that strives to create eye-catching photos unique to your event. They create customized, and tailored photo booth designs to bring an extra dose of fun for each event you celebrate.