When it comes to hosting any corporate event or special occasion like baby shower, birthday party, or a wedding reception, a beautiful photo booth design uplifts the excitement level. That's why Pic Click Photo Booth specializes in offering picturesque backdrops, graphics and equipment to create a luxury and fun-filled experience for your event. With unique photo booth design ideas, they'll make sure that your next event stands out from the rest. Whether you want to add fun to your event or entertain your guests, a photo booth rental will get you covered in the Bahamas.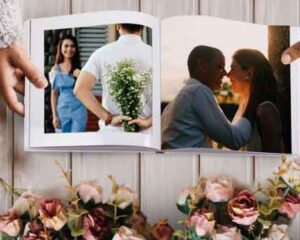 With a photo booth rental, your guests will flash a pose and capture the moments to treasure for years to come. The inspirational photo booth designs by Pic Click Photo Booth will impress your guests for sure so that they may upload the event photos captured as their profile picture or simply hang them on their fridge to cherish forever. Their photo booth design package includes amazing props for corporate events, galas, weddings, etc., beautiful backdrops and instant share which allow you to upload pictures instantly to the social media networks.
With a photo booth rental, you don't need to worry about squeezing your group together to get the perfect, decent photo. Instead, you will add fun, laughter and excitement to your event. In addition, you can custom design your photo booth rental package as you can include luxury add-ons and upgrades to enrich your event experience. When you book a photo booth for your special event, you just step inside the booth, get some props and flash a pose.
Rest assured that, your event will be filled with all fun and excitement so that you'll be left with lifetime memories to treasure down the lane. Again if you want to share your moments, you can get it done instantly over your favorite social media handles. All you need to do is to get on-point hashtags. If you're thinking to add beautiful looking walls to your venue, you can get custom-designed backdrops complementing your event.
"When looking for striking photo booth designs, we have everything that you can dream of at affordable prices. Whether you want animated GIFs, still layouts or rebound videos, we will make sure that your images stand out. To add excitement, fun and laughter to your event, please book our photo booth rental in the Bahamas", says a spokesperson for Pic Click Photo Booth.
About the Company –
Pic Click Photo Booth offers uniquely crafted photo booth rentals in the Bahamas. They make sure that state-of-the-art equipment, striking backdrops and graphics to create the amazing experience for your event. For more information about their photo booth design packages, please visit the website today at https://www.picclickphotobooth.com/.