Amman, Jordan – [13th October] – Go Jordan Travel and Tourism, a well-regarded authority in crafting exceptional Jordanian travel experiences, is excited to present their latest assortment of travel packages that are sure to captivate and inspire travelers from around the world. With a deep commitment to showcasing the beauty and heritage of Jordan, these packages promise to deliver enriching and unforgettable adventures.
Exploring Jordan's Rich Heritage:
Jordan is a land steeped in history, and Go Jordan Travel and Tourism's new packages have been thoughtfully curated to allow travelers to delve into its historical wonders. Embark on a guided exploration of the ancient city of Petra, recognized as one of the New Seven Wonders of the World, to unlock its secrets. Meander through the Roman ruins of Jerash, where history comes to life, and visit the desert citadel of Al-Karak to get a taste of medieval times.
Revealing Natural Beauty:
Jordan's landscapes are as diverse as they are breathtaking, and these Jordan Travel packages ensure that you experience the best of nature's marvels. Whether you are floating effortlessly in the mineral-rich waters of the Dead Sea or hiking through the dramatic sandstone mountains of Wadi Rum, often referred to as the Valley of the Moon, you will be immersed in the awe-inspiring beauty of Jordan's outdoors.
Authentic Cultural Immersion:
Go Jordan Travel and Tourism understands that travel is not just about the places you visit but also the people you meet. These packages offer opportunities to engage with Jordan's warm and welcoming locals. Indulge in the flavors of Jordanian cuisine, connect with Bedouin tribes in the desert, and discover the rich cultural heritage that defines this captivating country.
Tailored to Your Preferences:
Recognizing that every traveler is unique, Go Jordan Travel and Tourism's packages can be personalized to match individual preferences and interests. Whether you're an adventure enthusiast, a history buff, or simply seeking relaxation, their team of experts will create an itinerary that perfectly aligns with your desires.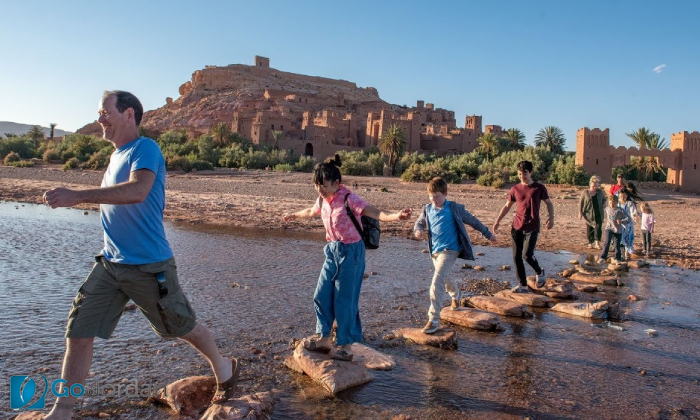 About Go Jordan Travel and Tourism:
Go Jordan Travel and Tourism is a renowned authority in the realm of travel in Jordan, boasting years of experience in showcasing the country's beauty and heritage. Their passion for Jordan's culture, history, and landscapes shines through in every package they create. Their unwavering commitment to excellence and customer satisfaction has earned them a reputation as a trusted partner for travelers seeking an exceptional journey through Jordan.
For those in pursuit of an unforgettable adventure in Jordan, the latest travel packages from Go Jordan Travel and Tourism offer the ideal gateway to the wonders of this extraordinary destination. Whether you're a first-time visitor or a seasoned traveler, these packages promise an enriching and immersive experience that will leave you with enduring memories of Jordan's charm and allure.
For additional information and to book your Jordan travel package, please visit https://www.gojordantours.com/.