There are various Islamic sites in Jordan that one may desire to visit. A single individual can't organize such a tour of all the places. So, relying on a reputed local tour agency like Go Jordan Travel and Tourism is wise. They organize many Islamic tours, and one of them is a five days trip to various such Islamic sites along with Petra.
They not only arrange to be at such places but also arrange for a comfortable stay at the best hotel in Jordan. They also make a local educated English-speaking guide to accompany you during the tour.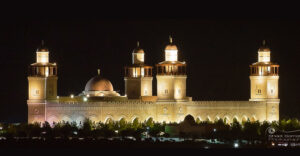 The package you can purchase includes meeting and assisting at the airport, the pleasure of travelling in modern, air-conditioned cars driven by English-speaking drivers, having the services of an English-speaking guide, and accommodation on a Bed/Breakfast basis. They will also be paying the entrance fee, if any, at the sites you visit, and it includes all service fees and taxes.
One of Go Jordan Travel and Tourism spokespersons said, "We respect the religious belief of our guests. Keeping this in mind we arrange for a comfortable journey to places like the Cave of the Seven Sleepers, tomb of Abdul Rahman bin Auf, and the King Abdullah Mosque for prayer before returning to the hotel. We also arrange to take our guests to Mt Nebo and the town of Al Mazar Al Janubi, close to Kerak where one can see the tombs of Zaid bin Harithah, Ja'far bin Abi Talib, and Abdullah bin Ruwahah. Furthermore, we think a trip to Jordan is incomplete without visiting Petra, so we also make arrangements to visit Petra."
As you will be staying in Amman during the tour, you can have a city tour with Go Jordan Travel and Tourism.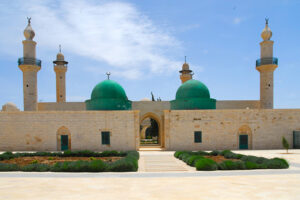 The guide accompanying you will explain to you in detail about the places you visit. The guide will refer to the Holy Qur'an as some sites have a reference in the holy book. It is for sure that the Islamic tours organized by Go Jordan Travel and Tourism will make it possible for you to explore all places having Islamic connections in Jordan. The tour will not be hectic but will be a comfortable and safe one. They ensure that all their guests have a comfortable stay at hotels and travel in well-maintained cars driven by professional drivers. Moreover, as the guide and driver will have the ability to speak English, there will not be any language problems during the tour.
About Go Jordan Travel and Tourism
Go Jordan Travel and Tourism is a reputed tour operator making it possible for visitors to access quality holiday packages for an enjoyable vacation in Jordan. They have twenty years of association with the travel industry, and they never overlook any single details which may compromise the comfort and safety of their guests. Call them at +962-797-500048 to discuss your travel plan.