It is not an easy task to plan a Jordan tour on your own, but Go Jordan Travel and Tourism can do it in a few hours irrespective of your day tour. They can plan your trip to Jordan and go well without fail. The professional travel consultants at Go Jordan Travel and Tourism are well-traveled, experienced & experts, who have combined their love for their country with their passion for people. Their hands-on approach to clients' travel needs made them one of the biggest yet most appreciated tour operators & travel management companies in Jordan. Go Jordan Travel and Tourism offers a whole vacation experience from beginning to end, so you won't have to worry about anything. They offer the best Jordan tours for families & kids. They work with you to create a journey that makes the most of your time and money. They prefer to include the fees upfront so that you don't have any surprises while on the Jordan Tour.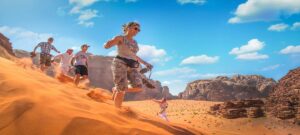 If you want a Jordan tour itinerary that can be customized to match your budget then have trust on Go Jordan Travel and Tourism. They are backed by expert travel guides who did an exceptional job with their explanations and organization. They are committed to ensuring that every traveler has life-changing experiences on their trip to Jordan. Go Jordan Travel and Tourism help you plan popular Jordan tour itineraries & customized them to match your budget and group size. Your Jordan tour covers Petra, Wadi Rum, The Dead Sea, Jerash, Amman, Ajloun, Karak, Dana, Aqaba, Madaba, Mount Nebo, the magical waters of the Dead Sea and much more things you desire.
"We at Go Jordan Travel & Tourism strive to provide the most genuine travel experiences in Jordan.  Our dedicated team of travel guides have decades of collective experience in the Jordanian travel industry. It will be helpful to us to make better travel experiences as we can present everything in an informative way. We have the expertise to make sure that every trip to Jordan is an unforgettable experience. We are committed to ensuring that each of our clients has the opportunity to make well-informed decisions regarding their trip. Here you can expect excellent personal service and expert advice from our experts. All Jordan tour inquiries are dealt with by a group of handpicked travel specialists that have in-depth knowledge of the specific area of interest where you wish to book your holiday. We understand that our consumers have a wide range of needs and budgets. As a result, we endeavor to accommodate the diverse needs of all of our clients. Our selection of affordable Jordan tours allows you to experience an array of places of your interest. Come with us to discover the best of Jordan, its culture, and landscapes, for an authentic travel experience" Says a spokesperson for Go Jordan Travel and Tourism.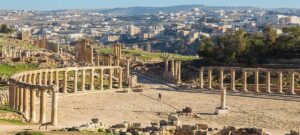 About the company
Go Jordan Travel and Tourism is one of the best tour operator & travel management companies based in Jordan that offers fascinating Jordan tours. They offer you the option to explore the best that Jordan can offer. The knowledge of their travel experts is appreciated by most visitors to Jordan. For all information and assistance regarding Jordan tours, please get in touch with them today!