Kenya stands out among African countries for its rich wildlife and natural treasures. Drunken Elephant Mara invites you to embark on a remarkable journey through Kenya's finest offerings. The nation's extraordinary natural wonders make it a top destination in Africa, with its abundance of wildlife taking center stage. Your next Kenya vacation with Drunken Elephant Mara promises encounters with some of the world's most intriguing and beautiful animals. During the day, our expert tour guides will lead you to observe exotic creatures, creating memories that will stay with you forever. At night, retire to luxurious tents for a restful sleep. If you're seeking the ultimate Kenya vacation experience, Drunken Elephant Mara offers a variety of safaris that bring you close to the action without compromising on comfort. So, grab your camera and book a luxurious African camping safari adventure with Drunken Elephant Mara.
Your Kenyan safari begins the moment you arrive at Drunken Elephant Mara Safari camps, strategically located within the Masai Mara National Reserve. Staying in our tented camp safari puts you in the heart of pristine wilderness, offering you the chance to get up close to wildlife. Bush walks and night drives are among the unique experiences awaiting you at Drunken Elephant Mara Safari camps. Witness the legendary annual wildebeest migration, which thunders through the reserve from June to October. Enjoy world-class bird watching, mesmerizing stargazing, and unforgettable sundowners on the savannah during your stay at our camps.
"Masai Mara is a paradise for wildlife enthusiasts, teeming with photo opportunities. At Drunken Elephant Mara, we don't just offer African safari tours and vacations; we provide luxurious tents in Maasai Mara with private bathrooms, desks, reading lamps, and a daily full breakfast. Spend your days exploring Maasai Mara and all it has to offer, and unwind in plush bedding with high-thread-count sheets, lulled to sleep by the soothing sounds of nature. Our Kenya vacation allows you to focus on having a great time while we take care of all the details. Our local expert guides know the best spots to capture the perfect Masai Mara sunset and the rare and endangered animals' best snapshots. They can also educate you about the species and beauty you're likely to encounter during your Masai Mara safari, along with the splendid camp where you'll be unwinding. Expect excitement and more with us. Our specially designed safari vehicles are fully equipped for the utmost comfort during game drives and safari excursions. We possess extensive experience in crafting unique and unforgettable Masai Mara holidays and tailor-made safaris throughout East Africa and beyond. If you dream of a thriving safari, we will turn it into reality," says a spokesperson from Drunken Elephant Mara.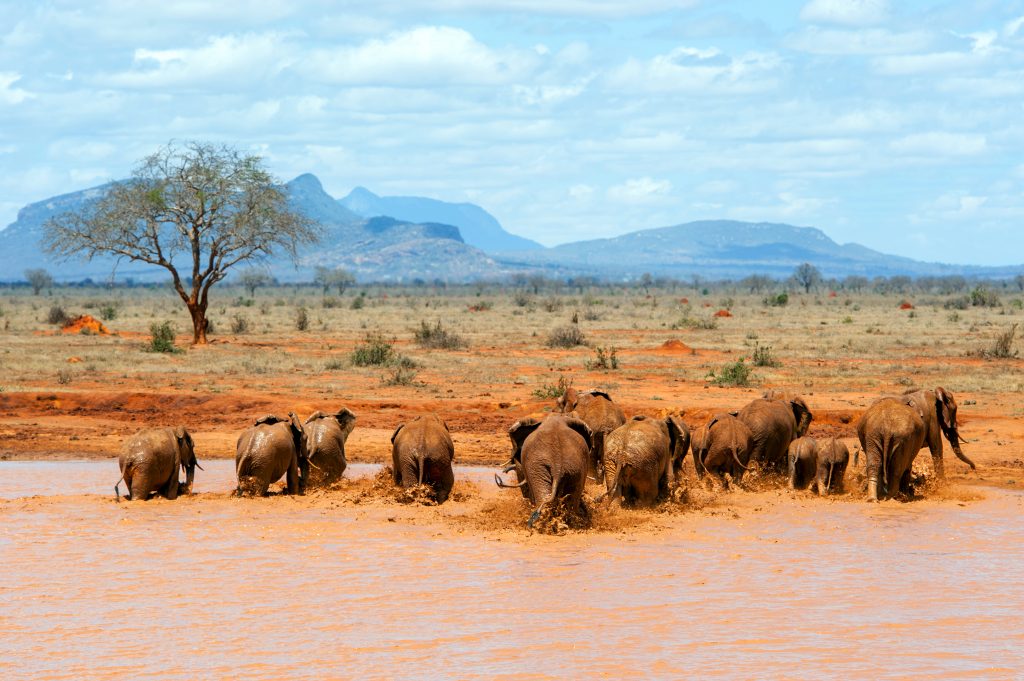 About the company: Drunken Elephant Mara is a licensed and registered tour operator and the proud owner of exclusive safari camps in Masai Mara. We offer exclusive African safaris designed to meet the budget and needs of travelers seeking extraordinary experiences. For more information about our safari tents, Kenya vacation packages, and services, visit our website at https://drunkenelephantmara.com/ today!
Contact Information
Drunken Elephant Mara
Call: +254 738 450 106 | +254 711 192 476
Email: adventure@drunkenelephantmara.com